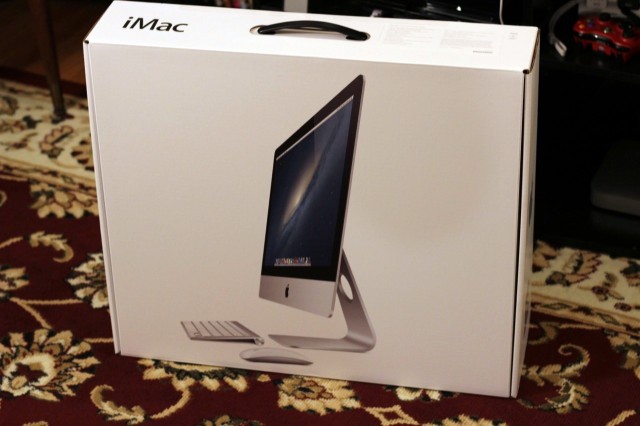 (Image courtesy of arstechnica.com)
The new iMacs have finally started shipping meaning they should also be in the Apple Stores now for you to visit. One thing to note about the new iMacs is that the box has changed from the perennial rectangular suitcase-like box. The box is now horizontal. Anyways, enough about the box, here is a rundown of the new iMac.
The all new 21.5 inch iMac comes in two different base models. The $1299 model sports a 2.7 Ghz quad-core i5 processor and 8GB of RAM by default. The $1499 version comes with the same plus a 2.9 Ghz processor instead. Both come with a 1 TB hard drive with the latter being offered as a hybrid drive. The lower model comes with Nvidia GeForce 640M while the second comes with the 650M, a slight difference. All this packaged into the slimmest iMac yet!
The 27 inch models have not yet started shipping. Are you going to purchase one of these shiny new ones or wait for the 27 inches to come out? Let us know in the comments below!